About
Don't you love it when you meet someone who totally feels comfortable in her own skin, 
oozing a "this is me, take me or leave me" kind of vibe?
Eleanor Stone NYC is all about celebrating individuality. 
We pair beautiful vintage pieces and antiques with 
modern, thick, luxurious leather, creating wearable art
that makes every outfit cool and unique. 
Our leather wrap around cuffs feature vintage and antique brooches
reimagined into modern statement pieces.  
Every piece is one-of-a-kind. 
Every piece has a history.  
Every piece is gorgeous and "OMG where did you get that?" worthy.
Just one cuff is all you need.  That's all. 
Take a look around.  
Remember
 that all our pieces are designed to be worn and lived in. 
They get better with age...like your favorite pair of jeans. 
And, like all of us!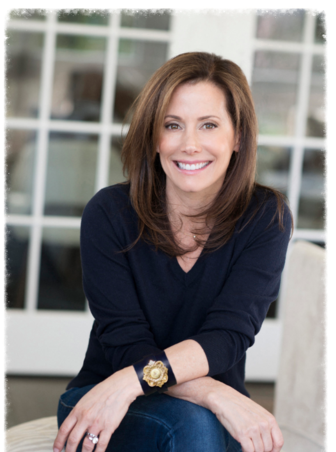 Eleanor Stone NYC's founder Nancy Parmet Cook is all about the creative journey.  
A true New Yorker at heart, and now a long time Connecticut resident, Nancy formally established her boho chic jewelry design company in 2016. She has spent the last few years, perusing estate sales and auctions on the hunt for cool vintage brooches, reinventing them as leather wrap around cuffs, and building the company's unique 
"antique meets modern" brand. 
After graduating from Cornell University, studying art and architecture in Florence, Italy, and receiving an MBA from Columbia, Nancy established a successful career in marketing, television, and film. She held positions at Fortune 500 companies Proctor & Gamble and Phillip Morris, and ultimately became a Vice President at HBO. There, Nancy was responsible for building and marketing the network's brand identity. 
She eventually left the workplace to start a family and raise her sons
Jack and DJ 
and her daughter Chloe, with her husband Jim.
Her creative and entrepreneurial spirit remained strong and Nancy went on to author a teen novel, produce a documentary, and launch an on-line lifestyle blog. Always an art, fashion, and jewelry lover, Nancy decided to study jewelry design and has now found her creative niche in Eleanor Stone NYC. The luxury brand combines Nancy's business and branding talent with everything she has always been passionate about..art, fashion, design, antiques, and family. As a child, Nancy remembers the gorgeous vintage brooches that her grandmother Eleanor gave her, serving as the inspiration for Eleanor Stone NYC. 
Nancy is an avid traveler, a sports mom to all three kids, an active member of her community, and a huge believer in charting your own destiny. Although the "juggle" is real, Nancy thrives on adrenalin, immerses herself in creativity, and loves the hunt for cool antique and vintage pieces.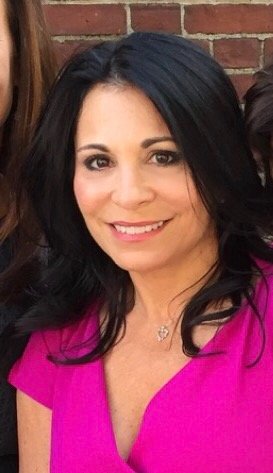 Jolie is thrilled to be partnering with her lifelong friend Nancy on the journey to create unique, effortlessly chic and luxurious leather cuffs that bring antiques to life. 
Jolie's friendship with Nancy began in sleep away camp when they were 10. They went on to become college roommates and even spent time museum hopping together in Europe. 
An Ivy-Leaguer, both Cornell and Yale, Jolie is a native New Yorker with a 30 year successful career in hospital management. No stranger to multi-tasking, Jolie, a single mom, raised her daughter Jillian in Manhattan and spent the last 23 years holding numerous leadership roles at NewYork-Presbyterian Hospital where she focused on strategic planning, operations, employee communications, internal branding, 
and its acclaimed "Amazing Things Are Happening Here" ad campaign. 
Working in a profession at the core of which are human compassion and empathy has been extremely gratifying for Jolie, and she continues to consult in the health care communications space. 
Now that her daughter is away at college, Jolie has more time to focus on what she loves. Jolie grew up inspired by the creative women in her family...artists, fashion lovers, and antique collectors...so the opportunity to join Eleanor Stone NYC is truly a perfect fit at exactly the right time in her life. She likens an Eleanor Stone NYC cuff to her friendship with Nancy...one-of-a-kind, with a long history, a great story, and now a new life!